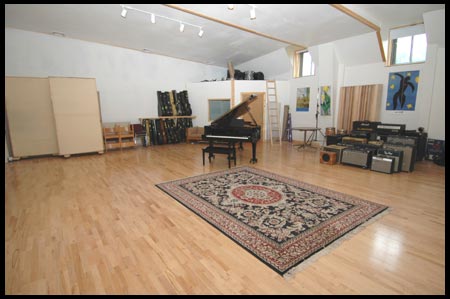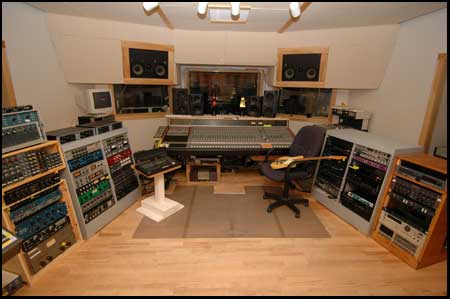 Recording Studio | Live Sound & Recording | Video
NEWS FLASH!! Kudos to Wellspring clients Esperanza Spaulding and Mia Friedman! Esperanza's debut major label album, recorded at Wellspring , just helped win her the "Best New Artist" award at the 2011 Grammy Awards! Mia recently won the John Lennon Songwriting Competition in the folk category for her song "Across the Water" which is part of the album "Unruly Heart" recorded at Wellspring with her sister Ariel. Congratulations folks, and thanks for making us look good!
Esperanza Spalding | In The Studio
We're a recording studio featuring 24-track 2" analog, 72 track RADAR digital multitrack, and ProTools11 HDX, located in Acton, MA. We offer Sonic Solutions mastering, 24 bit digital and Studer analog 1", 1/2" and 1/4" mixdown, Dolby 5.1 Surround mixing, and ADAT multitrack formats, and also do professional video filming on and offsite. We specialize in high-quality recording, mixing, and mastering of all types of music; especially rock, folk, blues, jazz, and alternative. We started as a four-track cassette project studio in 1984, and have always been known as a place where working musicians on tight budgets could get great value for their money. Over the past 25 years, we've expanded the studio to where our equipment, engineering skills, and quality of product are second to none in New England.

We've done this through hard work, dedicated service, constant upgrading, and our relentless pursuit of finding the best gear for playing, recording, and producing great music. View our gear list.
Wellspring's staff are still working musicians. We love to record music and it shows. At Wellspring we understand what it takes to provide a successful studio experience and have built and continued to improve our studio with input from the musical community. Many young artists and groups, including Tracy Chapman, Dar Williams, Esperanza Spaulding, Martin Sexton, Catie Curtis, Angry Salad, Vance Gilbert, and others have launched their careers with Wellspring recordings, and we are honored by their presence in our house.

One unique aspect of Wellspring is its large selection of instruments and amplifiers: over 75 guitars and amps, two Yamaha 7 foot grand pianos, and keyboards in all. Included in our collection are many classic acoustic guitars, vintage electric guitars, basses, and amps, as well as contemporary instruments and amps that we love. Players of all stripes are often delighted to discover a new sound on some piece of Wellspring gear that they hadn't thought of before. Everything we own is well-maintained, and there's never a rental fee for any of our instruments.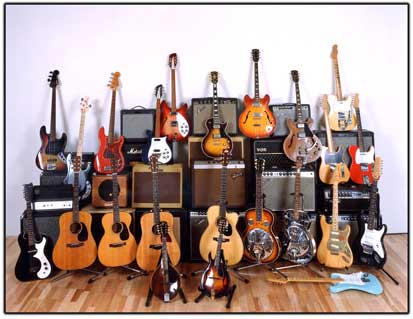 Individuals and bands looking to track great sounds for later outside editing/mixing have found a welcome home at Wellspring. Our large, versatile space, 29 Neumann microphones, 36 tube and ribbon microphones, 2 grand pianos, over 65 boutique mic preamps, and superb-sounding RADAR and Lynx converters make for fabulous sounding tracks in whatever format you're using. We can record at least 32 tracks simultaneously in 24 bit at sample rates up to 192 khz.
From our first 4-track demo for Tracy Chapman in 1984, to recent sessions with engineering legend Eddie Kramer (Hendrix, Led Zeppelin, Van Halen etc), Wellspring has delivered the goods for far less than one would pay at comparably equipped studios. With over 50 Boston Music Awards and Nominations, our clients know that what they do here will be well received by the rest of the world.
In July 2000, Wellspring moved to its new 4000 sq ft facility in Acton. The new studio A features a 40´ x 35´ live room with maple floors and 12´ - 14´ ceilings, a 22´ x 25´ acoustically-designed control room with 1/2" and 1" mixdown decks, and 4 iso booths of various shapes and sizes. Wellspring's new studio B now features a comfortable 14´ x 18´ control room and a 13´ x 14´ live room. The recent installation of a 56 input Sony DMX-R100 digital console in studio B, along with additional equipment upgrades, now makes the room an excellent mixdown choice as well. Other features of the new facility include 2 lounges, free parking, easy load-ins and environmentally-hip construction and building materials.
Wellspring now uses the much-heralded new RADAR 6 platform which offers 24 tracks of industry-standard AD/ DA conversion at sample rates up to 96 K and allowing high speed data transfers over USB 3.0 ports. The RADAR 6 can easily and quickly import or export .wave files from all popular DAW's. If you've never experienced the sound of RADAR, prepare to be blown away.
Wellspring Sound also offers live sound reinforcement and live recording services at venues from 200 to 5000 people. We do live theater and conference sound with up to 16 independent wireless microphones. We can record live shows of up to 72 tracks, and have over 40 channels of boutique class A mic preamps available as needed for live use. We are the first sound company in Massachusetts to offer a totally solar-powered festival-quality sound system. We also provide backline for many events, supplying drums, amps, keyboards, and instruments. Click the Live Sound/Recording tab above for more information.
We hope you enjoy our website. Please feel free to contact us at (978) 263-9246, cell phone at (978) 621-0292, or by email at eckilburn@gmail.com.